FDA approval for leukaemia non-chemo combination therapy
The FDA has approved the first ever non-chemotherapy combination treatment using ibrutinib and obinutuzumab for the most common form of adult leukaemia…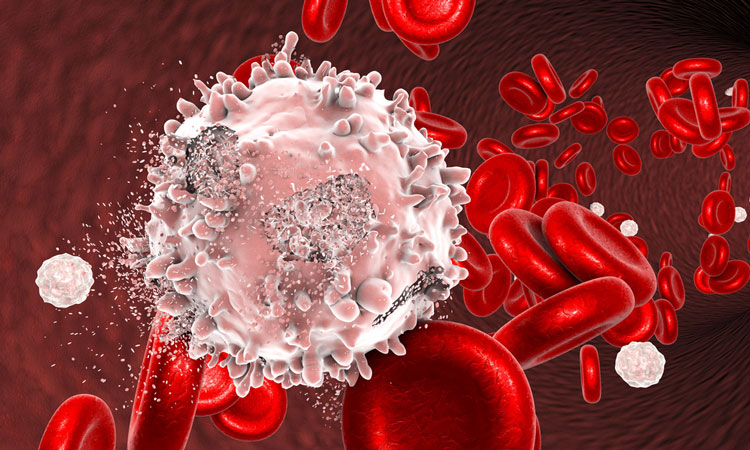 The FDA has approved the first non-chemotherapy combination drug to be used as a treatment for the most common form of leukaemia in adults. 
A combination of ibrutinib with obinutuzumab has been approved, with The Janssen Pharmaceutical Companies making the announcement. The therapy will be suitable for patients with chronic lymphocytic leukaemia/small lymphocytic lymphoma (CLL/SLL).
This is the first approval for a non-chemotherapy combination regimen for treatment-naïve patients with CLL/SLL, and marks the tenth FDA approval for IMBRUVICA since its US launch. The approval expands the label for IMBRUVICA (ibrutinib) in frontline CLL/SLL beyond its use as a monotherapy to include combination use with obinutuzumab. IMBRUVICA, a Bruton's tyrosine kinase (BTK) inhibitor.
"In just a few years, IMBRUVICA has become an important treatment for chronic lymphocytic leukaemia. IMBRUVICA as a single agent – and now as a combination with obinutuzumab – provides patients with CLL with an alternative to frontline treatment with chemoimmunotherapy," said Dr Carol Moreno, Consultant Hematologist, Hospital de la Santa Creu Sant Pau, Autonomous University of Barcelona, Barcelona, Spain, and lead investigator of the iLLUMINATE study.
This approval is based on results from the Phase 3 iLLUMINATE study (PCYC-1130). At a median follow-up of 31 months, IMBRUVICA plus obinutuzumab showed a significant improvement in Independent Review Committee (IRC)-evaluated progression-free survival compared with chlorambucil plus obinutuzumab, with a 77 percent reduction in risk of progression or death. Patients with high-risk disease treated with IMBRUVICA plus obinutuzumab experienced an 85 percent reduction in risk of progression or death. The IRC-evaluated overall response rate was 89 percent in the IMBRUVICA plus obinutuzumab arm versus 73 percent in the chlorambucil plus obinutuzumab arm. 
"This label update builds upon the established efficacy and safety of IMBRUVICA in the frontline treatment of patients with CLL/SLL, as a monotherapy or in combination with other treatments," said Dr Craig Tendler, Vice President, Clinical Development and Global Medical Affairs, Janssen Research & Development, LLC. "This milestone represents our continued commitment to develop IMBRUVICA-based, non-chemotherapy regimens to address the clinical needs of patients living with CLL/SLL."
The FDA also updated the IMBRUVICA label to include additional long-term efficacy data supporting its use as a monotherapy in CLL/SLL, with approximately five years of follow-up from the Phase 3 RESONATE (PCYC-1112) and RESONATE-2 (PCYC-1115, PCYC-1116) international studies.
Warnings and Precautions include hemorrhage, infections, cytopenias, cardiac arrhythmias, hypertension, second primary malignancies, tumor lysis syndrome, and embryo-fetal toxicity. The most common adverse reactions (occurring in 20 percent or more of patients) of all grades in patients treated with IMBRUVICA plus obinutuzumab in the iLLUMINATE study were neutropenia (48 percent), thrombocytopenia (36 percent), rash (36 percent), diarrhea (34 percent), musculoskeletal pain (33 percent), bruising (32 percent), cough (27 percent), infusion related reaction (25 percent), hemorrhage (25 percent), and arthralgia (22 percent).
The recommended dose of IMBRUVICA for CLL/SLL is 420 milligrams orally once daily until disease progression or unacceptable toxicity as a single agent or in combination with obinutuzumab or bendamustine and rituximab (BR). When administering IMBRUVICA in combination with rituximab or obinutuzumab, doctors should consider administering IMBRUVICA prior to rituximab or obinutuzumab when given on the same day.
The data were recently presented in an oral session at the 2018 American Society of Hematology (ASH) Annual Meeting and simultaneously published in The Lancet Oncology.