Ghana launches the world's largest vaccine drone delivery network
Gavi, the Vaccine Alliance has announced support for the expansion of a medical drone network into Ghana.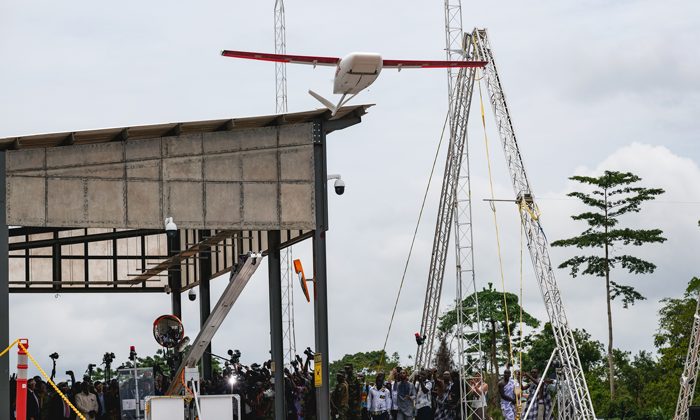 Credit: Gavi/2019/Tony Noel
These drones will be used to make on-demand, emergency deliveries of high priority products including emergency and routine vaccines and other health products.
"The ability of the government to supplement routine immunisation on demand will allow us to make sure that there will always be enough life-saving vaccines for every child in Ghana," said Dr Seth Berkley, CEO of Gavi, the Vaccine Alliance. "This is an exciting development for Gavi that is ultimately going to ensure we leave no one behind and help us protect more children living in remote areas against vaccine-preventable diseases."
The service will operate 24 hours a day, seven days a week from four distribution centres – each equipped with 30 drones – and deliver to over 2,000 health facilities serving 12 million people across the country.
"Through our partnership with Gavi, UK aid is helping Ghana to launch the world's largest drone delivery service providing life-saving vaccines to millions of children and giving them access to the essential healthcare they deserve," added Penny Mordaunt, UK International Development Secretary. "Immunisation is a crucial part of all our lives and no child should suffer at the hands of a vaccine-preventable disease. This cutting-edge technology will make sure vital medical supplies reach those who need it most."
The drones (from California-based company Zipline) will help to prevent vaccine stockouts in health facilities as well as during national immunisation campaigns. 
Related topics
Related organisations
Related people