How to master raw material ID testing in 2021

ABOUT THIS  ON-DEMAND WEBINAR
Now, more than ever, the assurance that therapeutic and preventative drugs have gone through rigorous and regulated quality control is a primary driver of patient trust in personalised medicines and vaccines. The nature of the pharmaceutical industry is transforming to focus more on biologic drug products and parenteral treatments manufactured in cGMP environments vastly different from traditional oral tablets or capsules. Despite these industry changes, the identification of APIs, excipients and cell culture medias for drug manufacturing and the identification of drug substances remains a constant need, not to mention the importance of brand protection against counterfeits.
In this on-demand webinar we explore the evolving role of handheld and portable instruments to drive quality improvements and manufacturing success in 2021.
Key learning outcomes:
Understand why chemically defined cell culture medias are trending and how to differentiate between similar medias
Examine new opportunities to test ionic salts and close the gap towards 100 percent raw material identification
Explore time and productivity savings observed by performing quantitative analysis using handheld spectroscopy
See how real-time release testing can be accomplished and achieve drug substance and drug product identification.
Register
Register to watch this on-demand webinar
Speakers
Dean Stuart, Product Manager, Thermo Fisher Scientific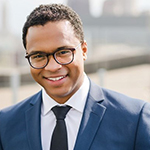 Dean Stuart is a Product Manager for Thermo Fisher Scientific passionate about the advancement of scientific instrumentation. Throughout his career, Dean has shown a special interest in sustainable quality improvements for the pharmaceutical industry. His prior roles include a quality control scientist and an analytical methods developer at Boehringer Ingelheim. Dean currently specialises in the development of portable Raman, Near Infrared Spectroscopy (NIR) and X-ray Fluorescence (XRF) technologies for the biopharmaceutical industry.
Eden Couillard, Scientist III, Thermo Fisher Scientific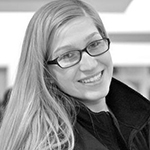 Eden Couillard is a Scientist for Thermo Fisher Scientific working to develop the latest portable scientific instrumentation. During her time at Thermo Fisher, Eden has worked as a technical lead and aided in the creation of several new products including the Thermo Scientific™ IonicX portable XRF analyser. Her prior roles include a synthetic research chemist for Johnson Matthey Pharma Services. Currently, Eden specialises in portable Raman, Fourier Transform Infrared Spectroscopy (FTIR), and X-ray Fluorescence (XRF) technologies.
Related topics
Active Pharmaceutical Ingredient (API), Analytical techniques, Big Pharma, Biologics, Biopharmaceuticals, Bioprocessing, Cell culture automation, Excipients, Formulation, Good Manufacturing Practice (GMP), Lab Automation, Manufacturing, QA/QC, Research & Development (R&D), Spectroscopy, Supply Chain, Vaccines
Related organisations