Realising the therapeutic potential of MDMA
Psychedelic drugs are gaining popularity in the pharmaceutical R&D sector because of their apparent benefits for people suffering with neuropsychiatric disorders – and those which are resistant to existing therapies in particular. In this article, Imperial College London's Professor David Nutt discusses the evidence underlying the development of psychedelic therapies using MDMA for indications such as addiction and post-traumatic stress disorder (PTSD) and what the industry could do to capitalise on their therapeutic potential.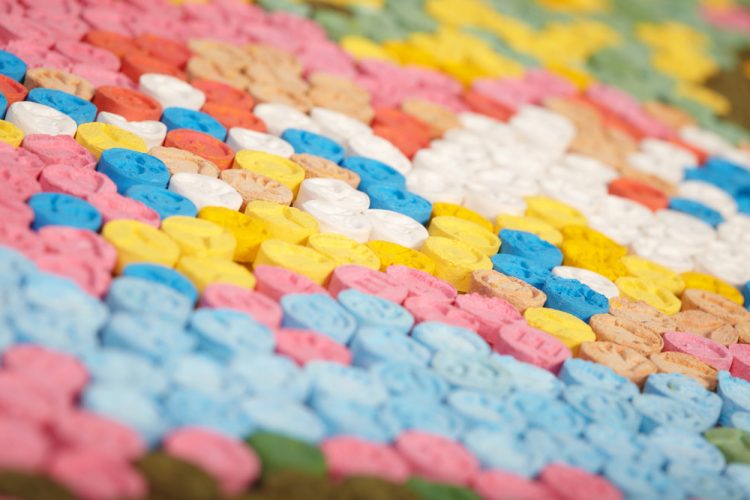 The first clinical study of 3,4-methylenedioxymethamphetamine (MDMA), undertaken by the Mithoefer team,1 revealed remarkable efficacy in the treatment of individuals with chronic, resistant post-traumatic stress disorder (PTSD). Since then, several Phase II studies have shown similar therapeutic efficacy in comparable patient populations, leading the US Food and Drug Administration (FDA) to grant Breakthrough Therapy designation to the Multidisciplinary Association for Psychedelic Studies (MAPS) programme. MAPS is a non-profit research and educational organisation that develops medical, legal and cultural contexts for people to benefit from the careful uses of psychedelics. The FDA has come to an agreement with MAPS on Phase III protocol designs after a rigorous Special Protocol Assessment (SPA) process, paving the way for MAPS to realise its goal of developing MDMA-assisted therapy for PTSD into an FDA-approved prescription treatment. The Phase III trials are expected to be complete in 2022, meaning that FDA could approve the treatment as soon as 2023. MAPS is also initiating Phase II trials in Europe.
In addition, the European Medicines Agency (EMA) has recently approved the protocol design for MAPS Phase III parallel studies. The first of these has just been reported in Nature Medicine2 and replicated the high efficacy seen in Phase III trials with an equally good tolerability profile.
As significant, is the recent data published from an open trial in alcohol use disorder (AUD) by the Bristol Imperial MDMA in Alcoholism (BIMA) trial; an open-label safety, tolerability and proof-of-concept study investigating the potential role for MDMA-assisted psychotherapy in treating patients with AUD. Results published in the Journal of Psychopharmacology,3 show that MDMA-assisted psychotherapy was well tolerated by all participants, with no unexpected adverse events observed and psychosocial functioning improved across the cohort.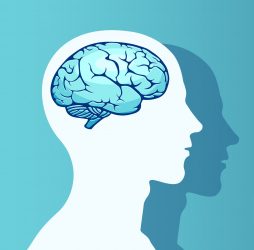 In the BIMA study, over an eight-week course of therapy, participants received two sessions with MDMA (187.5mg each session). Psychological support was provided before, during and after each session. Significantly, at nine months post detox, the average units of alcohol consumption by participants was 18.7 units per week compared to 130.6 units per week before the detox. This compares favourably to a previous observational study (the 'Outcomes' study) by the same team with a similar population of people with AUD.
If follow-up studies in these indications replicate positive efficacy with MDMA and the current good safety profile is sustained, then it seems likely that MDMA will be approved as a treatment for PTSD and AUD, to be used in specific psychotherapy settings with trained therapists.
What is remarkable about MDMA therapy is that large clinical effects are produced by just two or three doses given a few weeks apart in a structured psychotherapy programme. This represents a very novel type of pharmacological intervention, quite different from any we have in psychiatry today.  But can we improve on it?
To do this we need to understand the mechanisms of action of MDMA.  The prime action of MDMA is to release amines, especially serotonin but also noradrenaline and dopamine. The enhanced serotonergic function may explain its empathogenic effects, either directly or indirectly by increasing levels of oxytocin, which a recent rodent study suggests may open a critical window in cortical functioning, allowing learning of new behavioural responses.
What is remarkable about MDMA therapy is that large clinical effects are produced by just two or three doses given a few weeks apart"
As Shulgin4 discovered, MDMA was significantly different from other related amphetamines, of which there are many, which is a challenge to new molecule discovery. Areas of potential improvement include accelerating onset of the activity – perhaps by intravenous (IV) injection – or speeding up offset to shorten the therapeutic session that currently can last up to seven hours.
Alternatively, one could give a blocking agent at some point during the treatment to abruptly stop it (again, probably via injection). However, the blocking option is more challenging given the exact serotonin receptors mediating the benefits of MDMA are not well established and antagonists of these receptors may not be available for human treatments. To this end, Awakn Life Sciences Inc. (Awakn), a biotechnology company with clinical operations researching psychedelic medicines to treat addiction, recently initiated a new chemical entity (NCE) development program with Evotec as NCE research partner.
About the author
Professor David Nutt, DM, FRCP, FRCPSYCH, FSB, FMEDSCI, is chairman and head of research at Awakn Life Sciences, a biotechnology company with clinical operations researching, developing and delivering psychedelic medicine to treat addiction.
He is a psychiatrist and the Edmund J. Safra Professor of Neuropsychopharmacology in the Division of Brain Science, Department of Medicine, Imperial College London, where he uses a range of brain imaging techniques to explore the causes of addiction and other psychiatric disorders and to search for new treatments. He is also director of the Neuropsychopharmacology Unit in the Division of Brain Sciences.
Professor Nutt is President of the European Brain Council and Founding Chair of Drug Science. Previously, he was President of the European College of Neuropsychopharmacology, the British Neuroscience Association and the British Association of Psychopharmacology. In addition, he is a Fellow of the Royal Colleges of Physicians and of Psychiatrists and a Fellow of the Academy of Medical Sciences. He has published over 400 original research papers, a similar number of reviews and books chapters, eight government reports on drugs and 31 books.
References
Mithoefer MC, Wagner MT, Mithoefer AT, et al. The safety and efficacy of ±3,4-methylenedioxymethamphetamine-assisted psychotherapy in subjects with chronic, treatment-resistant posttraumatic stress disorder: The first randomized controlled pilot study. Journal of Psychopharmacology, 2011. 25(4), 439–452.  https://doi.org/10.1177/0269881110378371
Mitchell JM, Bogenschutz M, Lilienstein A, et al. MDMA-assisted therapy for severe PTSD: A randomized, double-blind, placebo-controlled phase 3 study. Nature Medicine. 2021. https://doi.org/10.1038/s41591-021-01336-3
Sessa B, Higbed L, O'Brien S, et al. First study of safety and tolerability of 3,4-methylenedioxymethamphetamine-assisted psychotherapy in patients with alcohol use disorder. Journal of Psychopharmacology, 35(4), 375–383. 2021.  https://doi.org/10.1177/0269881121991792
Shulgin A and Shulgin A. (1995). Pihkal: A chemical love story (1. ed., 3. print). Transform Press.