QA/QC Raman & RMM In-Depth Focus 2021
In this in-depth focus, discover how Raman spectroscopy is used by Bristol-Myers Squibb to identify counterfeit pharmaceuticals and the role of artificial intelligence in rapid microbiological method development.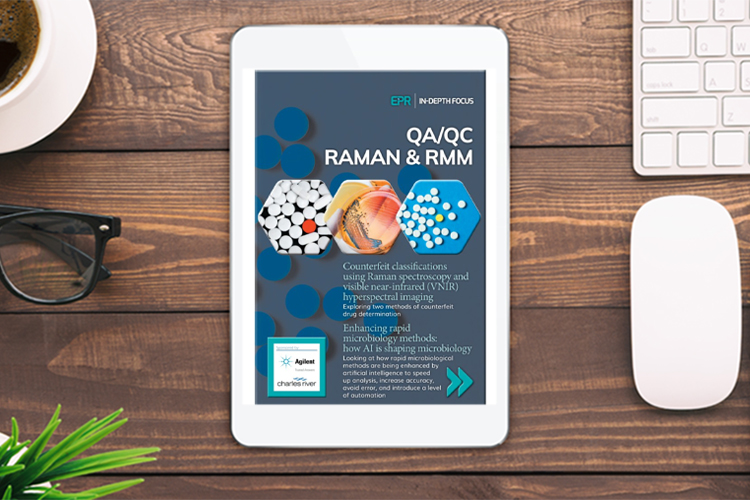 Counterfeit classifications using Raman spectroscopy and visible near-infrared (VNIR) hyperspectral imaging
Colleagues Jeremy Peters, Brittany Handzo, Shan Xiao, PhD and Ravi Kalyanaraman, PhD from the Forensics and Innovative Technologies (FIT) group within Global Quality Analytical Science and Technology (GQAS&T) at Bristol-Myers Squibb, present two methods of counterfeit drug determination.
Enhancing rapid microbiology methods: how AI is shaping microbiology
Rapid microbiological methods are being enhanced by artificial intelligence (machine learning in particular). The aim is to speed up analysis; increase accuracy; avoid error and introduce a level of automation. Examples include microscopy, colony counting, and microbial characterisation and matching – each of which is based on improvements in image analysis. Bio Products Laboratory's Dr Tim Sandle explores further.