Salbutamol significantly increases cerebral perfusion in proof-of-concept trial
In the Phase I trial, the beta-2 adrenoceptor agonist salbutamol significantly increased cerebral perfusion, a key biomarker in neurodegenerative disease.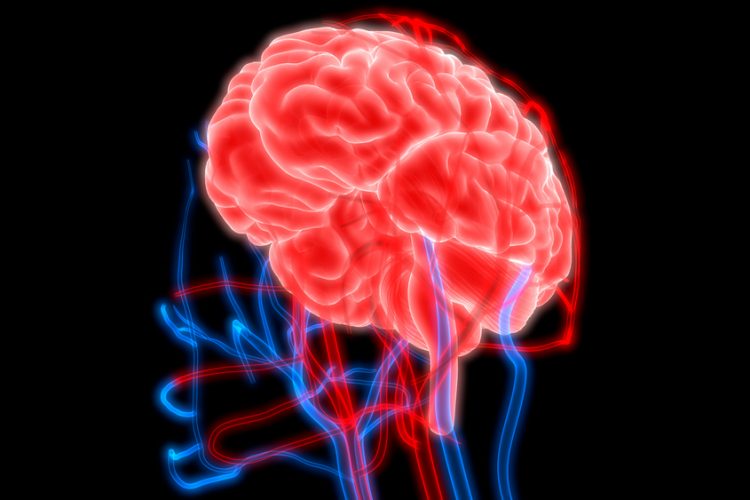 CuraSen Therapeutics Inc. has announced Phase I proof-of-principle data demonstrating that salbutamol, a drug currently approved to treat respiratory disease, significantly improved brain perfusion as measured by increased cerebral blood flow (CBF) in healthy subjects. According to the company, reductions in regional cerebral perfusion are an early sign of Alzheimer's and other neurodegenerative diseases and are associated with reduced cognition, attention and mood.
The data was presented at the 15th International Conference on Alzheimer's and Parkinson's Diseases (AD/PD 2021) on 14 March 2021 by Dr Gabriel Vargas, chief medical officer of CuraSen.
Salbutamol, also known as albuterol, is a beta-2 adrenoceptor agonist. The Phase I study enrolled 12 healthy subjects and evaluated the effects of three doses of salbutamol (0.3, 0.9 and 1.8mg), administered by intravenous infusion, on perfusion in the brain. Magnetic resonance imaging with arterial spin labelling (ASL) was the technique used to measure outcomes.
Some subjects receiving the highest dose (1.8mg of salbutamol) were also administered nadolol, a peripherally restricted beta blocker, to counteract some of the side effects associated with salbutamol, including increased heart rate, hyperglycaemia, hypokalaemia and tremors.
According to investigators, the highest dose of salbutamol generated a statistically significant 27.4 percent increase in cerebral blood flow in the thalamic region of the brain. The same effect was not observed at the lower dose levels, despite substantial increases in heart rate and other systemic signals.
The dose-dependent increases in heart rate observed with salbutamol were eliminated by pre-treatment with nadolol (10-40mg). However, the thalamic perfusion responses to salbutamol following pre-treatment with nadolol were preserved, which the investigators stated demonstrates the independence of perfusion responses from haemodynamic effects.
"Our objective in this study was to demonstrate that a beta-2 adrenoceptor agonist such as salbutamol can impact cell types in key regions of the brain associated with cognition and arousal," remarked Dr Vargas. "Even when controlling for haemodynamic effects of salbutamol with nadolol, these data show that we preserve the perfusion impact in the brain, an encouraging result that supports CuraSen's clinical hypothesis. Perfusion and metabolic function progressively decline hand-in-hand in early phases of Alzheimer's and lead to clinical cognitive decline. Pharmacological restoration of these functions may lead to breakthrough therapeutics in many neurodegenerative diseases."
Patients developing neurodegenerative diseases experience a loss of critical neurons early in the process, this degeneration occurs in the locus coeruleus (LC), which is located in the brain stem and provides all the noradrenaline (norepinephrine in the US) to cortical and limbic brain regions. These signals from the LC are responsible for maintaining a person's cognitive function, attentiveness and mood, as well as providing nutritional support to the neurons and to glial cells controlling inflammation and clearing protein debris. Therefore, adrenergic signalling decline results in symptoms such as low attentiveness, loss of memory and mood dysfunction. These are conserved across all neurodegenerative diseases and are poorly managed by existing therapeutic options.
"By activating specific receptors in the brain that can substitute for the 'lost' or damaged norepinephrine signals, our goal is to restore diminished adrenergic activation, re-establish cognitive performance and arousal, and potentially halt or reverse the underlying disease pathology and progression," explained Dr Anthony Ford, chief executive officer of CuraSen. "Importantly, with recent advancements in neuro-imaging techniques, we can now objectively measure the drug-target engagement in a non-invasive way, giving us confidence that our drug is hitting the intended CNS targets. This study underscores the impact that beta adrenoceptor agonism can impart on brain perfusion and function and supports our ongoing clinical studies with CST-2032, a brain-permeant, adrenoceptor activator slated to enter a Phase II trial later this year."
The company concluded that this study, emerging data from other beta agonists being used as tool compounds and the enterprise's proprietary Phase I compound, CST-2032, lay the foundation for a potential new therapeutic class to treat neurodegenerative diseases, as well as a more accessible biomarker with which to evaluate potential therapies.