EMA's human medicines committee (CHMP) meeting highlights, May 2021
In its latest meeting the CHMP recommended eight medications for approval, 17 medicines for indication extension and concluded reviews of two COVID-19 treatments.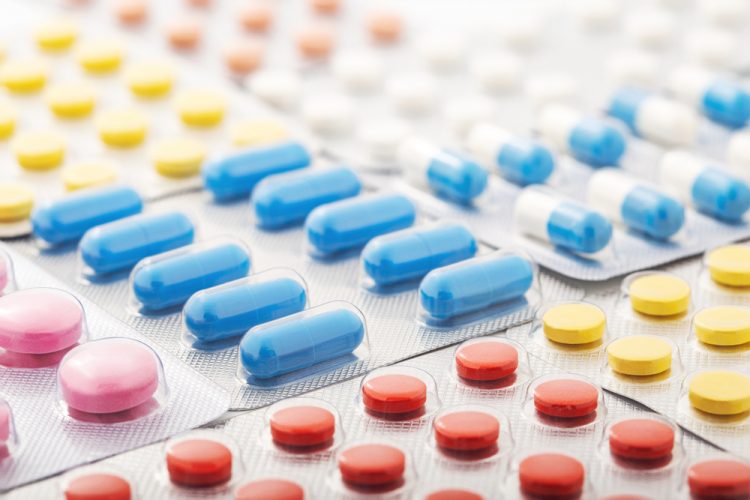 In its latest meeting the European Medicines Agency (EMA)'s Committee for Medicinal Products for Human Use (CHMP) recommended eight new medicines for approval, including a gene therapy, and advocated extending the indication of seventeen other medications, among other decisions.
Recommended for approval
The committee recommended granting a marketing authorisation for the gene therapy Skysona (elivaldogene autotemcel) as a treatment of early cerebral adrenoleukodystrophy (CALD) in patients without a matched sibling haematopoietic stem cell donor. CALD is the most common form of adrenoleukodystrophy (ALD), a rare disease affecting approximately 1 in 21,000 newborn males. This condition is caused by abnormalities in a gene called ABCD1, resulting in a lack of ALDP (adrenoleukodystrophy protein), which Is required to break down very long chain fatty acids (VLCFA). As patients with CALD cannot break down these fatty substances, they gradually build up in cells in the brain, resulting in inflammation and destruction of the protective myelin sheath that insulates nerves and improves their function. There is currently no approved treatment for this disease other than transplantation of stem cells from a donor, most often a matched sibling. In clinical trials Skysona resulted in 90 percent of patients having preserved motor function and communication ability, it also improved survival when compared to untreated patients at an early stage of cerebral disease.
The CHMP also adopted a positive opinion of Bylvay (odevixibat), recommending a marketing authorisation under exceptional circumstances for the treatment of progressive familial intrahepatic cholestasis (PFIC) in patients aged six months or older. PFIC is a rare, life-threatening liver disease, in which a patients' liver cells are less able to secrete bile, resulting in it building up in the cells and causing liver disease. Roughly half of the children affected by the disease do not survive beyond the age of 10 years. A marketing authorisation under exceptional circumstances allows patients access to medicines that cannot be approved using a standard route because comprehensive data cannot be obtained.
Imcivree (setmelanotide) was granted a positive opinion by the committee for the treatment of obesity and the control of hunger associated with genetic deficiencies of the melanocortin 4 receptor (MC4R) pathway in patients aged six years and over. The genetic disorders in this indication include pro-opiomelanocortin (POMC) deficiency – including proprotein convertase subtilisin/kexin type 1 (PCSK1) deficiency – and leptin receptor (LEPR) deficiency.
Klisyri (tirbanibulin mesylate) was granted a positive opinion for the field treatment of non-hyperkeratotic, non-hypertrophic actinic keratosis.
The CHMP recommended that Ozawade (pitolisant) be granted marketing authorisation for the treatment of excessive daytime sleepiness in obstructive sleep apnoea.
The committee adopted a positive opinion for Ryeqo (relugolix/estradiol/norethisterone acetate) for the treatment of symptoms of uterine fibroids in adult women of reproductive age.
Verquvo (vericiguat) was granted a positive opinion by the committee for the treatment of symptomatic chronic heart failure in adult patients with reduced ejection fraction.
The CHMP recommended granting a marketing authorisation for Icatibant Accord (icatibant), a generic medicine for the treatment of acute attacks of hereditary angioedema.
Indication extensions
The committee recommended the extensions of indication for seventeen medications, including Blincyto, Eucreas, Evotaz, Galvus, Icandra, Jalra, Jardiance, Keytruda, Opdivo, Spherox, Xiliarx, Yervoy and Zomarist, plus two each for Libtayo and Darzalex.
Renewal of Veklury's conditional marketing authorisation
The CHMP has recommended the renewal of that the conditional marketing authorisation of Gilead's Veklury (remdesivir) as an antiviral treatment for COVID-19. The medicine was first recommended for approval on 25 June 2020. It is authorised for use in patients (12 years and older) with pneumonia requiring supplemental oxygen (low- or high-flow oxygen or other non-invasive ventilation at the start of treatment). 
The authorisation was granted on the condition that the company submits additional information on the quality, efficacy and safety of the medicine. Following the assessment of the new information, the committee considered that the benefits of Veklury continue to outweigh its risks and that the conditional authorisation should be renewed. Some data are still outstanding and need to be submitted by the end of the year for the next scheduled renewal.
Advice on use of sotrovimab (VIR-7831) for treating COVID-19
The committee also completed its review on the use of the monoclonal antibody sotrovimab (VIR-7831) to treat patients with COVID-19. The CHMP concluded that sotrovimab can be used to treat confirmed COVID-19 in adults and adolescents (aged 12 years and above and weighing at least 40kg) who do not require supplemental oxygen therapy and who are at risk of progressing to severe COVID-19. This was based on the results of a planned interim analysis showing that sotrovimab reduced the risk of hospitalisation for more than 24 hours or death by 85 percent compared with placebo.
Other activities
The committee provided additional advice on blood clots and low blood platelets associated with Vaxzevria, previously COVID-19 Vaccine AstraZeneca.
The CHMP also confirmed that Tecentriq (atezolizumab) should only be used in combination with nab-paclitaxel and not with conventional paclitaxel when treating patients with locally advanced or metastatic triple-negative breast cancer that cannot be surgically removed.