A holistic strategy to ensure container closure integrity of sterile vials
ABOUT THIS WEBINAR
Recent regulatory guidance has triggered changes in industry best practices in the area of container closure integrity (CCI) testing. Increasing attention from regulators and the industry to the sensitivity limits and validation of CCI test methods has raised the importance of appropriately designed CCI studies, robust method validation and generation of data that gives statistical confidence in the process. In addition, the increasing implementation of deterministic analytical methods for CCI testing (CCIT) has enabled deeper insight into the performance of primary packaging. However, ensuring good CCI of sterile injectable product goes beyond CCI testing. 
This on-demand webinar describes a more science-based holistic approach to ensure CCI; a framework that includes robust design and qualification of the process and the implementation of appropriate process controls is required.
In this presentation, Dr Derek Duncan, Director Product Line at Lighthouse Instruments, covers approaches that can be used for generating CCI test data in all phases of the product life cycle, from development, to manufacturing and quality control.
Key learning outcomes:
The evolving regulatory requirements for CCI
CCI testing strategies
Validation of CCI test methods
Industry case study examples
Register
Speaker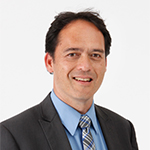 Derek Duncan, Director Product Line, Lighthouse Instruments
Dr Derek Duncan began his career at the Dutch Institute for Atomic & Molecular Physics in Amsterdam. He moved into industry, holding Product and Application Development positions. Having joined Lighthouse in 2003, Dr Duncan is now responsible for developing applications for process monitoring and finished product inspection. These include using headspace analysis for container closure integrity testing, lyo chamber moisture mapping and automated media fill inspection.
Related topics
Analytical techniques, Biologics, Biopharmaceuticals, Bioprocessing, Formulation, Freeze Drying, Gene testing, Lab Automation, Labelling, Manufacturing, Packaging, QA/QC, Research & Development (R&D), Vaccines
Related organisations