Climate change: how pharma will profit from a warming planet
Rising temperatures will likely accelerate the spread of vector-borne diseases, resulting in an increased demand for vaccines. European Pharmaceutical Review investigates a Morgan Stanley report on the pharmaceutical beneficiaries of climate change.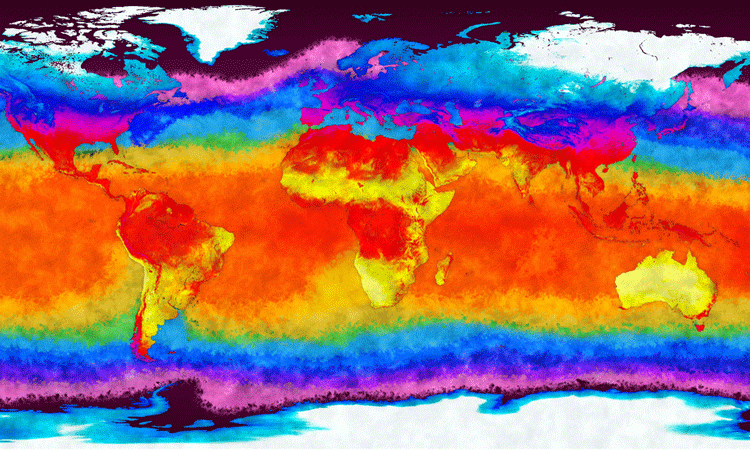 The future effects of climate change are likely to be wide-reaching. The pharmaceutical industry is no exception, with a rise in temperatures set to bring about new situations for companies to navigate.
The World Health Organization (WHO) predicts that climate change will have an "overwhelmingly negative" impact on the world's health.1 Pharmaceutical companies will therefore have to respond to this and solve subsequent health crises.
A report released by Morgan Stanley predicts that the pharmaceutical industry will benefit from a warming planet, as the spread of disease will become more prevalent, revealing opportunities for medicine markets. The report also identifies seven companies that are likely to benefit most from climate change.
According to the CDP (formerly Carbon Disclosure Project), almost 70 percent of biotech, healthcare and pharma companies have climate change integrated into their business strategy.2 This indicates that many businesses are expecting to adapt to rising temperatures.  
Climate change and the spread of disease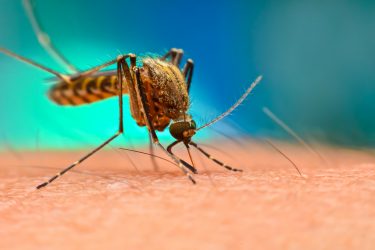 According to the report, warming temperatures will "lengthen the transmission period and geographical range of vector-borne diseases," meaning that tropical diseases will find more locations to thrive in. The report identifies the mosquitoes Aedes aegypti and Aedes albopictus as key in the spread of dengue, chikungunya and Zika. The former is also a vector for yellow fever.3 The researchers focus on these two organisms, due to their large potential impact.
These deadly diseases could become a global threat if the earth continues its warming trajectory. The researchers predict that by 2050, 385-725 million more people than today will be exposed to infectious diseases including the above. By 2080, this could reach one billion more than today.3
Europe is expected to be the most affected geographical area. Due to its current low risk, the increase of threat will expose a much higher percentage of the population than before, especially in regard to the two vectors. The report says that "high-latitude, high-income nations have, until now, been able to mitigate exposure to vector-borne infectious diseases," but these advantages have only masked the problem. The estimated number of people in Europe that will be exposed to the vectors by 2050 is approximately 400 million. The global number of people at risk from the mosquitos is predicted to be 900 million.3
Therefore, the spread of disease due to global temperatures is likely to be widespread, with many, especially in Europe, requiring medicine to combat the infectious conditions.
How pharma will benefit from climate change
When the risk of disease rises, there is more possibility for pharma to grow. The selling of medications such as vaccines will be a key part of the opportunities afforded to pharmaceutical companies as a result of climate change.
…almost 70 percent of biotech, healthcare and pharma companies have climate change integrated into their business strategy
The researchers estimate that $50-125bn of incremental vaccines will be needed for the additional population exposed. However, this could increase to approximately $200bn with branded pricing of more complicated vaccines, which are typically more popular in wealthier nations. On top of the current market value of $500bn,3 the pharmaceutical industry is set to gain a new, prosperous venture from the selling of more medication.
The companies that will profit
The Morgan Stanley report profiles seven pharmaceutical companies that are set to make the most profit from selling medications to treat diseases strengthened by climate change. Their findings were based on the companies' actions and abilities during the 2014 Ebola and 2015 Zika outbreaks.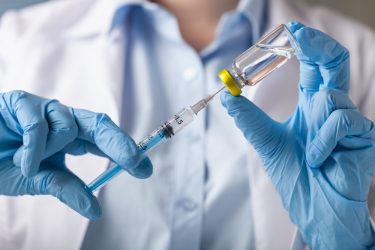 Sanofi and GlaxoSmithKline (GSK) are the two businesses that are predicted to benefit from climate change the most. The report states that they both have pipelines for drugs to combat tropical diseases and have drugs in development for malaria, dengue, Zika and/or chikungunya.
Sanofi has several vaccine products available, including a malaria vaccine and a dengue vaccine, Dengvaxia. The company's ability to manufacture vaccines at a large scale places it in a favourable position, according to the report.
GSK sells over 1.9 million products every day in over 50 countries, demonstrating its wide influence and ability to distribute vaccines globally. Their single-dose tafenoquine treatment, which is US Food and Drug Administration (FDA) approved, was created to prevent malaria relapses. Their large R&D operations enables quick production of vaccines when needed. The report highlights that "GSK has a specific focus on mosquito-borne diseases that Merck and Janssen lack."
The other five companies that the report says will be the main profiteers from climate change are:
Moderna – This company has ongoing work researching Zika and chikungunya, but needs to invest in large-scale manufacturing to reap larger rewards
Takeda Pharmaceutical – This business has a broad pipeline for tropical diseases and is expected to launch its dengue vaccine TAK-003 in 2020. If successful and effective, this could replace Sanofi's Dengvaxia
Merck – Merck is one of the largest vaccine manufacturers and has an extensive pipeline including vaccines for dengue. Its V920 Ebola treatment has seen success, but the company has not disclosed whether it is developing medicines against other tropical diseases at this time. The company has stated that as "the climate changes, there will be expanded markets for products for tropical and weather-related diseases including water-borne illness."
Janssen Pharmaceuticals – This division of Johnson & Johnson has developed vaccines for Ebola and has large-scale manufacturing capabilities. However, it has no existing pipeline for tropical disease medications
Pfizer – The pharmaceutical giant does not appear to have any tropical disease vaccines in its development but does have significant development facilities. Pfizer has commented that there "could be an increased demand for products related to diseases impacted by climate change."
All of the companies apart from GSK and Pfizer have past partnerships with the Biomedical Advanced Research & Development Authority (BARDA). GSK and Pfizer have instead worked with the Defense Advance Research Projects Agency (DARPA). These connections could improve their vaccine development processes, indicating their ability to respond well to climate change and provide patients with medicine.3
These deadly diseases could become a global threat if the earth continues its warming trajectory
The ability to manufacture pharmaceuticals is therefore the most important part of responding to climate change effectively and benefiting from the situation. An established pipeline of products is another strategy to ensure that pharmaceutical companies can adapt to a warming planet.
Challenges facing vaccine development
The researchers also explain the potential challenges posed during the development of vaccines. These include:
The potential for multi-decade development timelines and large capital investments – a new vaccine can take up to 20 years to develop, or even longer. Current technologies mean they take one to two years to manufacture and the clinical development stage takes an average of 10 years. Along with creating research and manufacturing facilities and waiting for regulatory approval, the process is clearly not reactive. However, governments are becoming more willing to speed up the regulatory process to bring vaccines to market more quickly
Government budgeting presents uncertainty – the biopharma industry may be hesitant to commit large capital sums to R&D without assurances of bulk purchases from governments. Governments may want to invest more into killing mosquito vectors with techniques such as insecticides before investing in vaccine development.3
Conclusion
In conclusion, climate change is likely to be a causation in the spread of tropical diseases, resulting in pharmaceutical companies having larger markets to grow. The higher number of people at risk presents a growing need, which pharma will have to satisfy. A rising demand for vaccines will therefore become an opportunity for the pharmaceutical industry.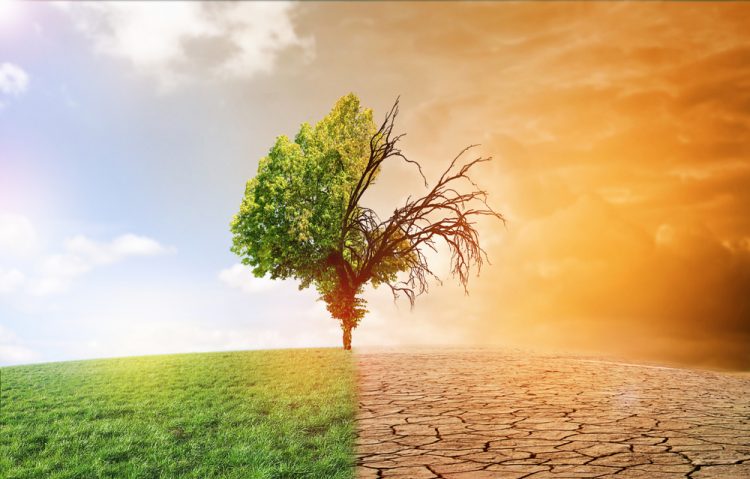 References
Who.int. (2019). Climate change and health. [online] Available at: https://www.who.int/en/news-room/fact-sheets/detail/climate-change-and-health [Accessed 1 Aug. 2019].
Cdp.net. (2019). Global Climate Analysis 2018 – CDP. [online] Available at: https://www.cdp.net/en/research/global-reports/global-climate-change-report-2018 [Accessed 1 Aug. 2019].
Harrison, M., Savino, M., Risinger, D., Hung, J., Purcell, M., Alsford, J., Irving, V., Muraoka, S. and Beauvallet, L. (2019). Climate Change Raises Risk of Infectious Disease; Sizing the Impact on Biopharma. [ebook] Morgan Stanley, pp.1-43. Available at: https://www.morganstanley.com/what-we-do/research [Accessed 1 Aug. 2019].