CHMP meeting highlights – July 2022
At its July meeting, the European Medicines Agency (EMA)'s Committee for Medicinal Products for Human Use (CHMP) recommended 11 medicines for approval and extended the indication of six more, including Imvanex for the prevention of monkeypox.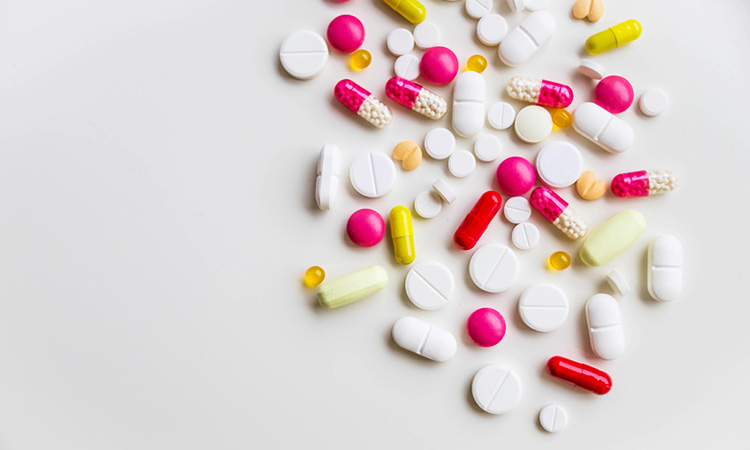 Recommended for approval
Amvuttra* (vutrisiran) was recommended for marketing authorisation as a treatment for adults with hereditary transthyretin-mediated amyloidosis, a rare life-threatening disease that damages multiple nerves across the body.
The European Medicines Agency (EMA)'s Committee for Medicinal Products for Human Use (CHMP) adopted a positive opinion for Celdoxome pegylated liposomal (doxorubicin hydrochloride) for the treatment of metastatic breast cancer, advanced ovarian cancer, progressive multiple myeloma and Kaposi's sarcoma (a type of cancer that affects people with AIDS).
Illuzyce (lutetium [177lu] chloride), a radiopharmaceutical precursor, was recommended for the radiolabelling of carrier medicines that have been specifically developed and authorised for radiolabelling with lutetium chloride. It is not intended for direct use in patients.
Marketing authorisation was also recommended for Lupkynis (voclosporin) for the treatment of lupus nephritis – inflammation of the kidney caused by the autoimmune disease lupus.
The committee adopted a positive opinion for Mounjaro (tirzepatide) for the treatment of adults with type 2 diabetes mellitus.
Under exceptional circumstances Nulibry* (fosdenopterin) was given a positive opinion for the treatment of molybdenum cofactor deficiency type A, an ultra-rare condition that appears shortly after birth and leads to brain injury and death.
Opdualag (relatlimab/nivolumab), intended for the treatment of melanoma, a type of skin cancer, that has spread to other parts of the body and cannot be removed by surgery, received a positive opinion from the CHMP.
Tecvayli* (teclistamab) for the treatment of adults with relapsed and refractory multiple myeloma, who have received at least three prior therapies was recommended for conditional marketing authorisation. Multiple myeloma is a rare cancer of the bone marrow that affects plasma cells – white blood cell that produces antibodies. Tecvayli was supported through EMA's PRIority MEdicines (PRIME) scheme and its application was reviewed under an accelerated timetable to enable faster patient access to this medicine.
The CHMP gave a positive opinion for Tezspire (Tezepelumab), intended as an add-on treatment in adult and adolescent patients with severe asthma.
Vabysmo (faricimab), intended for the treatment of adults with neovascular age-related macular degeneration and visual impairment due to diabetic macular oedema, received a positive opinion from the Committee.
Hybrid medicine Thalidomide Lipomed (thalidomide) received a positive opinion for the treatment of multiple myeloma. Hybrid medicines rely in part on the results of pre-clinical tests and clinical trials of an already authorised reference product and in part on new data.
Extensions of therapeutic indication
A total of six medications were recommended for indication extensions by the Committee, including Genvoya, Imcivree, Retsevmo, Tecartus and Ultomiris. The CHMP also recommended an extension of the use of the smallpox vaccine Imvanex (live modified vaccinia virus Ankara) to include protecting adults from monkeypox and disease caused by vaccinia virus.
Rubraca referral outcome
The committee has recommended that Rubraca (rucaparib camsylate) should no longer be used as third-line treatment for cancers of the ovary, fallopian tubes or peritoneum with a BRCA mutation in patients whose cancer has come back after at least two platinum-based chemotherapies and who cannot have further platinum-based therapy. The review was carried out under Article 20 of Regulation (EC) No 726/2004, which is triggered for centrally authorised medicines in case of quality, safety and efficacy issues.
COVID-19
The CHMP recommended extending the use of COVID-19 vaccine Spikevax (elasomeran / COVID-19 mRNA vaccine (nucleoside-modified)) as a booster in adolescents from 12 to 17 years of age. The committee also endorsed updating the product information to state that stability has been demonstrated for 12 months when Spikevax is stored under certain conditions. The CHMP also recommended approving a new manufacturing site for the finished product in Madrid, Spain.
The committee recommended granting a full marketing authorisation to Veklury (remdesivir), an antiviral medicine used to treat COVID-19, following the submission of data by the marketing authorisation holder to fulfil the last outstanding specific obligation. Veklury is used in adults and adolescents with pneumonia requiring supplemental oxygen. The medicine can also be used in adults who do not require supplemental oxygen and who are at increased risk of developing severe COVID-19. Veklury received a conditional marketing authorisation in July 2020, which was last renewed in March 2022. It is the first COVID-19 treatment for which the CHMP recommended to receive a full marketing authorisation.
* This product was designated as an orphan medicine during its development. Orphan designations are reviewed by EMA's Committee for Orphan Medicinal Products (COMP) at the time of approval to determine whether the information available to date allows maintaining the medicine's orphan status and granting the medicine ten years of market exclusivity.