Product Hub: PerkinElmer's NexION® 2000 ICP-MS
The NexION® 2000 ICP-MS is designed to handle any sample matrix, address any interference, and detect any particle size.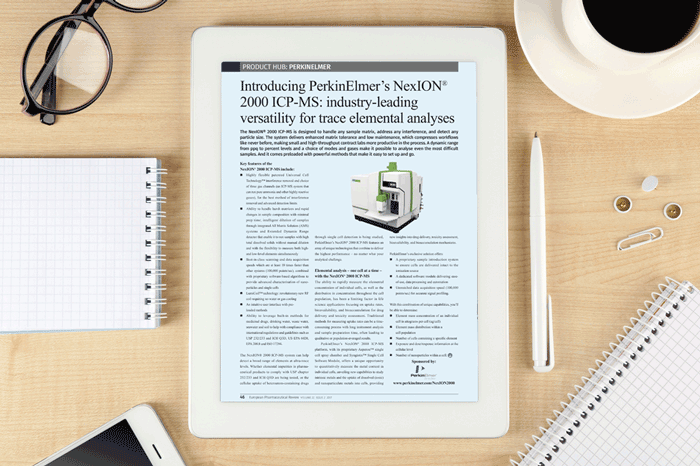 Industry-leading versatility for trace elemental analyses
The system delivers enhanced matrix tolerance and low maintenance, which compresses workflows like never before, making small and high-throughput contract labs more productive in the process. A dynamic range from ppq to percent levels and a choice of modes and gases make it possible to analyse even the most difficult samples. And it comes preloaded with powerful methods that make it easy to set up and go.
Related topics
Related organisations